Order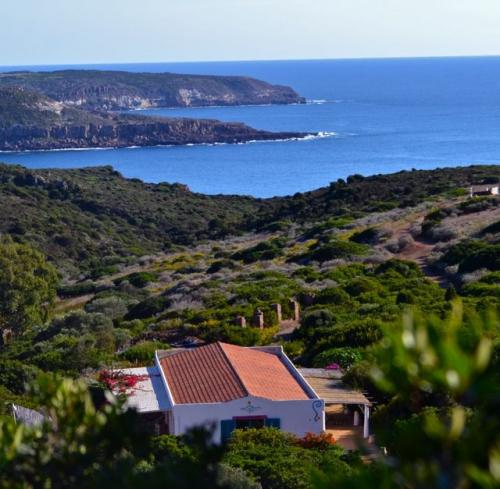 V2227
Sardinia, San Pietro island, we offer you a splendid villa for sale. It is a house in typical Mediterranean and island style and architecture. All the finishes are prestigious. It is immediately habitable. around the house there are terraces for about 400sqm with relative pergolas. , the villa of about 300sqm, consisting of, 8 bedrooms, a closet, 2 kitchens, 2 living rooms, 7 bathrooms. The house is surrounded by a garden park of about 16000mq of Mediterranean scrub, where there are other viewpoints. In some places the stain & eacute; very high and form of real natural gazebos. A parking area for at least 50 cars. A runway for the eventual landing of a private helicopter. Within the land-parcel relating to the villa, there is also a rustic ruin. The sale also includes the servit & ugrave; passing by for a descent to the sea, on foot, on a small private beach. Here, last century, the German philosopher and writer Ernst Junger came to study. One of the halls of the house has a view of the bay, from the terraces of some rooms you also have a view of the bay. The other living room and the other bedrooms overlook the garden. The property is located in the absolute most area; beautiful and spectacular from a naturalistic point of view. Pu & ograve; be suitable for those who want an exclusive property, in a private place, and still in a natural ...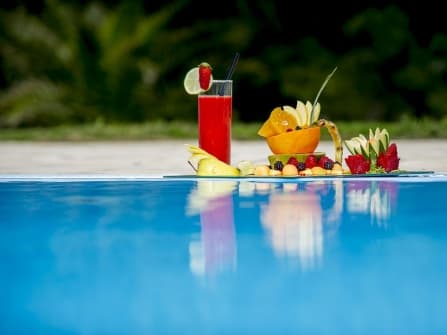 V3066
The 4-star hotel consists of 26 rooms of which three are triples, the other rooms are double. The rooms are furnished with Sardinian style furniture and curtains each have a private entrance and two terraces and air conditioning. The restaurant, the heart of the structure, Large glass windows, mirror the pool and there is the possibility to have lunch or dinner in the verandas that surround the restaurant which can accommodate 120 people, This structure allows you to organize sumptuous weddings The pool, with its original shape, is very pleasant , has three different depths; from 0.20 m to 1.60 m which allows bathing of the little ones The park is spread over a surface of 16 hectares, it is entirely ...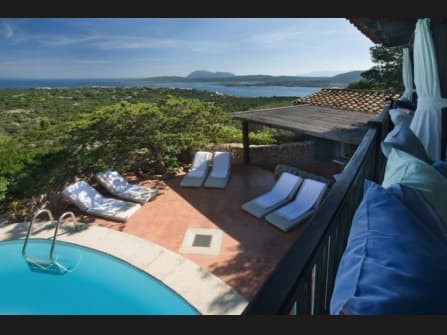 p-It-00100-15
Prestigious villa approx. 260 sm, rock walls. 145 additional sm featuring verandas, terraces, garden, swimming pool. High style finishes. Panoramic ...